Properly built log homes are among the most durable and beautiful buildings in the world. There are log homes in Europe that have been continuously occupied for hundreds of years. Russia is famous for it's centuries old log churches, particularly the Church of the Transfiguration.
In many ways, log homes are a superior method of construction to conventional stick framing.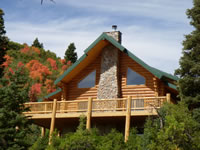 Full scribe log joinery is one of the oldest building techniques in the world. Each stacked log in a full scribe log home is carefully scribed and cut to tightly fit each adjoining log. Each log must be carefully selected for structural integrity.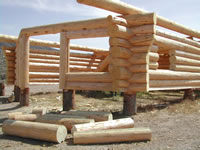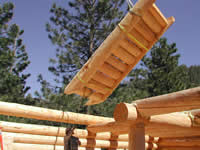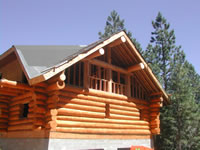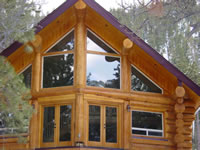 The pictures below are an example of a full scribe post and beam log home, with intricate dovetail corners.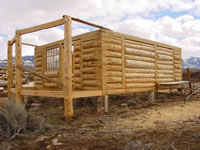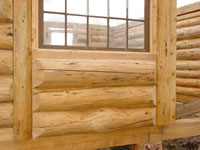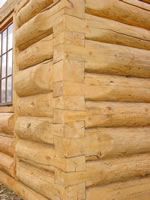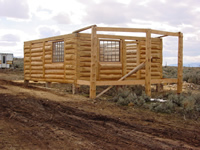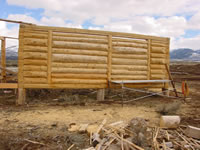 Log Railings
Rustic style log railings are a great upgrade to many log homes. They are quite unique in their beauty and function. Most of our custom railings are made from hand peeled logs. Hand peeling the logs preserves the natural twists and protrusions from the log. We also assemble milled log railings with components purchased from Satterwhite Log Homes. They are an excellent source for logs and rough sawn lumber.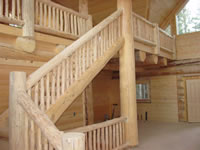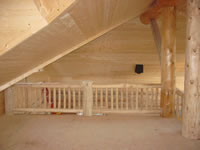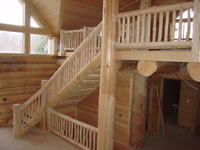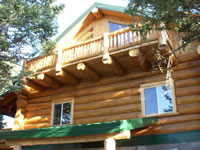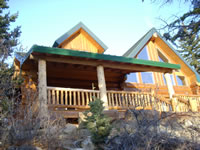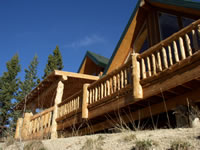 Running electrical wires in log homes is often difficult. Log newel posts are an excellent place to install light switches in your log home, as in the picture below.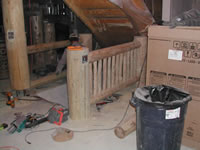 Log and Timber Porches.
Log porches often add much attractiveness to your log home, as well as functionality. They can keep the snow and rain off your deck, as well as providing added dimensions to your home.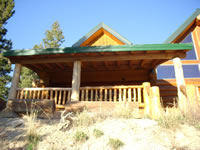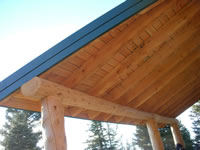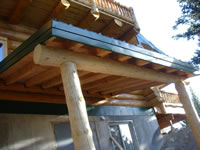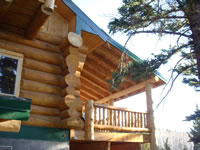 The pictures below show a timber porch that was built onto an existing house with no porch, with a tongue and groove ceiling. The posts are ten by ten inches with saddles cut into the top for the beam, which is six by twelve inches.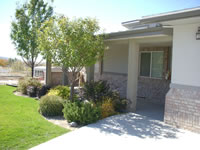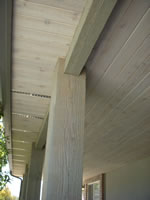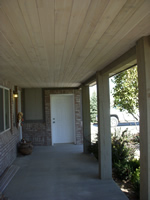 Interior Woodwork
The interior woodwork in a log home is just as important as the exterior appearance. The doors, windows and partition walls must be installed to accomodate settling of the logs over time. The picture to the left below shows an entry way that has built in jacks at the base of the door. The center picture shows a window and tongue and groove walls that have been built to allow for settling of the log walls. The picture to the right shows an attractive tongue and groove ceiling with a railing.