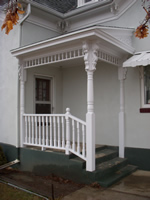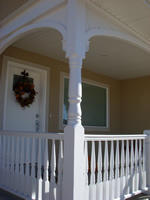 Good lathe turning is essential to the look of many balustrades and other details found in ornate buildings. The large porch posts, the newell posts, the balusters and other details on both of these porches were custom turned by us.
The next three pictures below show an example of an inside/outside turning. The work is first cut into quarters and then re-assembled inside out. After it is turned on the lathe, the quarters are again separated, re-assembled and glued in their original position, and then turned once again on the lathe. The finished work is hollow and turned on the inside as well as the outside. This particular piece has another turned spindle inside the hollow portion. We originally seen this fascinating technique at the woodworkingchannel.com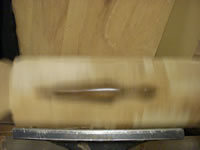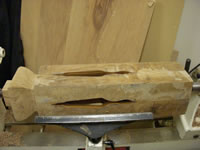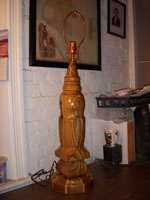 The three turned pieces below are made of a eucalyptus burl on the left, apple wood in the center and elm wood on the right.